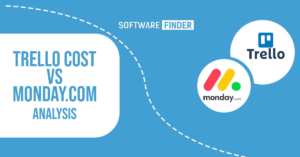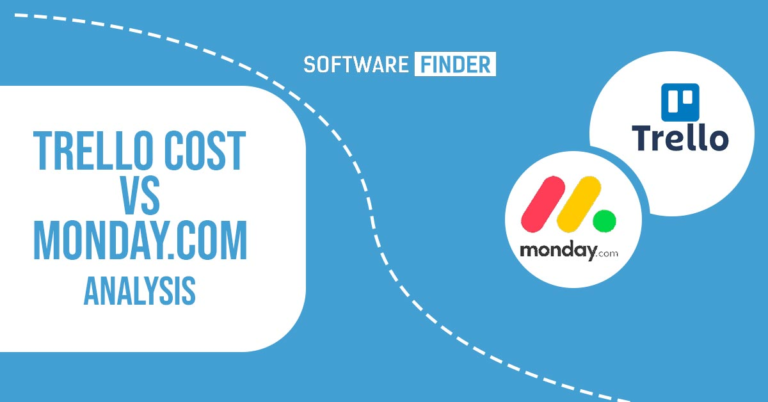 Trello Cost Looking for a way to boost your team's productivity without having to spend too much? Many project management solutions can work the way you want in this regard. In this guide, we will focus on Trello and Monday.com. These solutions are proven to help businesses touch the heights of productivity. Trello and Monday project management are two intact project management solutions that keep teams in sync to make every project a success.
Today we have conducted a Trello cost vs Monday.com cost analysis. This analysis is pertinent to know how effective these solutions are. If project management software comes with a hefty price tag, generating significant revenue becomes hard for firms. So, let's uncover the salient facts about the price bundles of our said solutions in this Trello cost vs Monday.com cost analysis.
Trello Cost Analysis
Trello is a highly configurable solution that molds its tools, services, and pricing bundles to meet business requirements. Whether it's a team of 2 persons or an organization of over 2000 persons, Trello sets its pricing bundles accordingly. Research shows that this robust project management tool is the center of attention for most teams and is one of the most implemented PM platforms.
Trello provides four pricing plans with varying price tags and feature sets. Let's discover the details.
Trello Cost Free
The free-cost plan of Trello is set for small teams who are just getting started. This plan organizes groups to ensure optimal productivity and timely project completion. The services included in the Free plan are:
Unlimited cards
Up to 10 boards per Workspace
Unlimited storage (10MB/file)
250 Workspace command runs per month
Unlimited Power-Ups per board
Mobile device management
Custom backgrounds & stickers
Trello templates
Unlimited activity log
Built-in automation
Assignee and due dates
iOS and Android mobile apps
2-factor authentication
Trello Cost Standard
The standard plan of Trello software charges $5/month billed annually and $6/month, billed monthly. It enables small teams to collaborate to enhance workflow integrity seamlessly. Here's what it features in addition to Free plan services:
Unlimited boards
Advanced checklists
Custom Fields
Unlimited storage (250MB/file)
1,000 Workspace command runs per month
Single board guests
Saved Searches
Trello Cost Premium
The premium plan is the best plan offered by Trello software. The pricing structure of this Trello plan is $10/month billed annually and $12/month billed monthly. It is equipped with tech-savvy functionalities to help clients visualize roadmaps. Here's what it offers:
Dashboard, Map, Timeline, Table, and CalendarViews
Table and Calendar Workspace views
Unlimited Workspace command runs
Admin and security features
Workspace-level templates
Domain restricted invites
Collections
Observers
Deactivate members
Priority support
Simple data export
Trello Cost Enterprise
The Enterprise cost plan of Trello is for teams with 50 or more members. Its average range is $17.5/month. Annually this Trello software package charges $210 per year. It is fully packed with enterprise-grade functionalities enabling firms to stay compliant with regulatory bodies.
Unlimited Workspaces
Public board management
Organization-wide permissions
Organization-visible boards
Public board management
Multi-board guests
Attachment permissions
Power-Up administration
Free SSO and user provisioning with Atlassian Access
Monday.com Cost Analysis
Monday.com is one of the most incredible project management platforms. Monday.com cost takes pride in its customizable and versatile price bundles. Monday.com doesn't cost much and thus lives rent-free in users' minds. The price bundles of Monday.com are set to optimize teams' progress, streamline workflow, and track projects to identify bottlenecks. Also, they are available with yearly and monthly tiers with an 18% discount on the yearly subscription.
Monday.com software features four price packages, all distinct in the feature range. Here are the details.
Individual
It is a free forever cost plan with up to 2 seats. It works well for freelancers and solo workers to manage their work cycle. In addition, this plan enables them to track their progress and helps them score more projects in less time.
Unlimited docs
Over 20 column types
200+ templates
iOS and Android apps
Embedded documents
Whiteboard collaboration
Updates section
Shareable forms
Customizable notifications
Kanban view
Self-serve knowledge base
24/7 customer support
Daily live webinars
SOC 2 Type II Compliance
Two-factor authentication
Basic
The basic plan is crafted for small teams to keep them organized. It costs just $8/seat/month. And if billed annually, it charges $24/month. The basic plan supports 5GB of storage and 1 weekly activity log. It offers the following services in addition to the individual plan.
Unlimited boards
Unlimited free viewers
Maximum number of seats unlimited
Standard
This is the most popular plan of Monday software. It is priced at $10/seat/month, but if billed annually, it costs $30.month. The standard plan supports 20GB of storage and 6 weekly activity log. In addition to the basic plan, it offers:
Zoom integration
Guest access 4 guests billed as 1 seat
Integrations 250 actions/month
Automations 250 actions/month
Timeline view
Calendar view
Map view
Pro
The Pro plan is an impressive one and helps tackle complex workflows. This Monday software plan is priced at $16/seat/month, but if billed annually, it costs $48/month. Supporting 100GB of storage and a 1-year activity log, here's what the Pro plan offers.
Time tracking
Formula column
Dependency column
Guest access unlimited
Chart view
Workload
Private boards and docs
Google Authentication
Integrations 250,00 actions/month
Automations 250,00 actions/month
Board administrators
Guest access unlimited
Enterprise
The enterprise plan of Monday's project management solution is custom-built. It is packed with enterprise-grade features in addition to the Pro plan services. Besides that, it supports over 1000GB of storage and a 5 years activity log.
Integrations 250,000 actions/month
Automations 250,000 actions/month
Premium integrations
SCIM provisioning
Audit log
Session management
Panic mode
Private workspaces
Advanced account permissions
Single Sign On (Okta, One login, Azure AD, Custom SAML)
HIPAA Compliance
Integration Permissions
IP restrictions
Content Directory
The dedicated customer success manager
9% uptime SLA
Work performance insights
Dashboard email notifications
Pivot analysis & reports
This was all for the Trello cost vs Monday.com cost analysis. In this Trello cost vs Monday.com cost analysis, we learned that there's not much difference in the price range between the two. However, Monday software packs a more extensive feature range for businesses.