Doratoon – The Best Presentation Video Maker for Students in 2022
If you are a student, then you know the hustle behind creating the perfect presentation. Good presentations are key to getting good grades and getting your point across to your classmates and teachers in an effective manner.
However, there are several ways in which you can make a presentation interesting, but one of the most effective ways is to make use of an animator creator. Among the cartoon maker applications out there, Doratoon is one of the best.
In what ways can Doratoon aid you in creating presentations? Let's find out!
What Is Doratoon?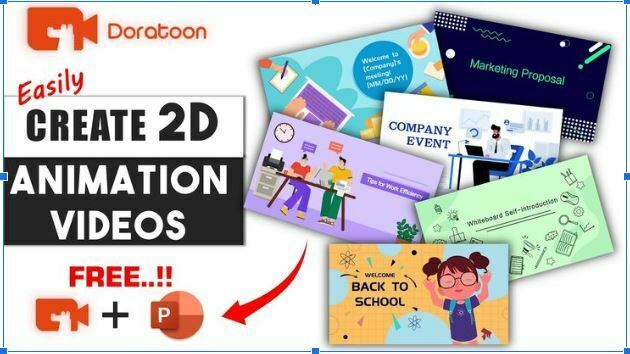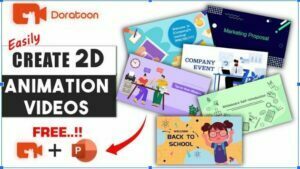 Doratoon is an animated video creator that not only helps you create animated videos but also make presentations too. For making presentations, you can use whiteboard cartoon animation for explanations. Doratoon offers a number of templates to choose for your presentation topic and then customize it accordingly. Later you can add transitions and other effects to make it even more interesting.
Moreover, you can use Doratoon' s "text to speech" feature that gives you the opportunity to explain details that may be more difficult to convey visually. Here, whatever you type will be converted to speech without any flaw. Moreover, you can add subtitles to your presentation videos too. This will increase viewership and accessibility of your animated videos. Furthermore, there is no lag between the speech and subtitle text, making it even more convenient for the audience. You can make a presentation video with Doratoon surprisingly quickly and for free.
How To Use Doratoon To Make Animated Presentation Videos?
Choose From A Vast Template Library
If you don't want to create from scratch and want to create a splendid presentation that catches the eye in one go, then you should make use of a related template.
This animated video creator offers a wide template library. Whether you are making a presentation on accounting or on scientific protocols, you will find all kinds of templates. These templates come with various kinds of slide ideas and you can use the type of slide you need for the type of content you add.
Another benefit of using a complementary template is that you can check if it goes with your content's theme and with the type of lighting available.
Use Of Transitions,Cartoon Characters And Text To Speech
After choosing the template and making your content, Doratoon gives you the opportunity to add perfect smooth transitions, amazing characters and AI generated voice. One of the best aspects of Doratoon's characters is that they have lip-sync capabilities, making your voiceovers more natural. Therefore, all these features will make your presentations stand out and without any extra effort on your part.
Make Use Of Whiteboard Videos
An easy way to clear concepts is to make use of whiteboard animations. By using this you can give tangible form to absurd concepts and deliver the information in an engaging manner. As a result, others will understand better and you will also be able to clear your concepts in an effective way. Lastly, you will be able to clear difficult concepts with simple animations and make it easier for your classmates and teachers to understand.
Is It Worth To Use Doratoon To Create Presentation Video?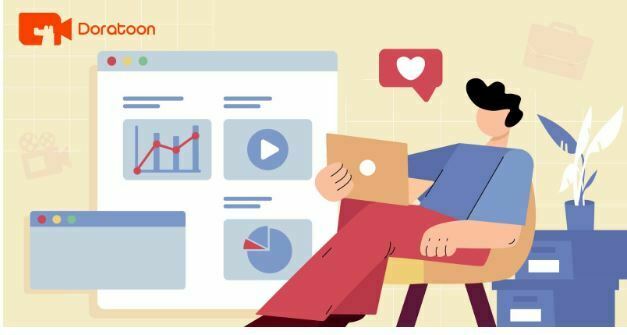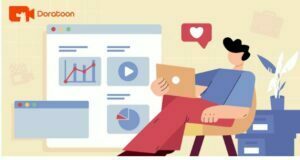 Among cartoon animation video makers, Doratoon is considered to be the top in business. Hence without any further adieu, let's see how Doratoon can help you in creating the best presentations.
Option To Convert Presentations To Videos
One way to stand out from your classmates in presentations is by converting your presentations to a video. Doratoon enables this with just a single click. After you are done making a presentation, just import your PPT into this video maker and use the option of converting it to a video. For better engagement, you can add different characters and a storyline to the video too. As a result, you will be presenting it as a short movie and will gain more engagement.
Distribute On Multiple Channels
Once you have created a good presentation, it might be required that you share it with your fellows too. Using Doratton, you can simply upload the video on the channels accessible to all the university fellows with a single click. Consequently, your fellows can access the presentation anytime, anywhere. Similarly, you can also gain access to your presentation at any time and do not have to worry about it getting lost.
As a student, you will hesitate from spending money on an animator creator. Surprisingly, Doratoon has also solved this problem by adding a free package. Using this offer, all you need restrictive with the type of topic. The export and download feature makes sharing the presentations even easier. Hence, sign up on Doratoon today and start creating exceptional presentations in no time! to do is sign up on the application and start creating your animated presentations. You can access many features with the free version. However, if you want to have commercial rights and more engaging features, then you need to go for the Pro+ package of the software. But luckily, even the pro+ pricing is budget-friendly for students.
Key Takeaways
There is more to Doratoon than just creating cartoons. Therefore, even if you are a student, you can use Doratoon to add life to your presentations with very little effort. Moreover, it is not